Hello! Welcome to my counseling website. Are you having a hard time in life right now? Are you feeling hurt or anxious? Frustrated or depressed? Worried about your love life? Perhaps feeling lonely? Or wanting the arguing to stop?
Often times what brings someone into therapy is a lack of feeling connected to others in a good and healthy way. Would you like a therapist with relationship counseling skills and psychological knowledge to help you?  Below I have written a little bit information about myself and my counseling skills. However, feel free to give me a call to gather more information.
I am a licensed Marriage & Family Counselor in San Diego and have 30 years of experience. I have helped people with a wide variety of psychological and relationship problems. I am trained in EMDR therapy. And I regularly get training in the latest therapeutic protocols. More recently my training was on relapse prevention with EMDR therapy.
Here is a very short youtube video of me explaining therapy to  entrepreneur David Brundige & his colleagues.
While I was speaking to them, they were giving me instructions as to what questions to answer and where to look, so I am not as relaxed as I would be in a real counseling session.
I work with adults of all ages who are presenting with a variety of counseling needs, from mild stress to major life crisis, and from marital to relationship issues, to mood or anxiety issues, trauma, molestation, addictions, personality issues. I am also well versed in Christian Counseling techniques.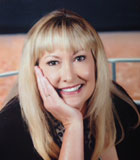 MEET JULIE
Julie Morrell is a San Diego Relationship Counselor with over 30 years of experience with Marriage & Relationship problems, depression, anxiety, trauma, intimacy concerns, dating help & more.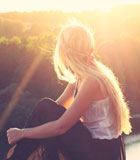 WHAT IS EMDR THERAPY?
EMDR therapy is a style of therapy that is extremely helpful with many psychological issues, but particularly for those who have suffered trauma.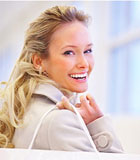 DECIDING TO STAY CLEAN AND SOBER…
There are a few key reasons why people with an addiction problem decide to go into drug rehab & then decide to stay clean & sober. Here is what they have told me.