Frequently Asked Questions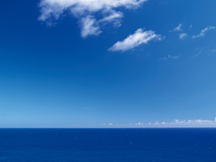 How does e-mail consultation work?
Email consults are only being offered to in person clients at this time.
If you are a current counseling client and you want an online consult, just browse to the client confidential form on the home page and fill out the information necessary if you haven't already done so in my office.
If you would like an email reply the minimum fee for an email consult is $50.00 This includes 1/2 hour of my time in reading your email and writing a response back. If your email requires an extended response, I will let you know if the charge will be more than $50.00 It is $100.00 for an hour reply. For Skype clients the fee for a 45 minute Skype consult is $75.00. For an hour it is $100.00. There is no charge for a quick question I can answer in a few minutes.
When you send an e-mail question or concern to me I will return a response within 24-48 hours. (The only time it may take 48 hours is if my computer is down or I am out of town) if that is the case, I will contact you when I return.
What are the advantages of e-mail consulting?
If you have a difficult (schedule) or out of town commitments, you may find being able to correspond via email more convenient. The obvious advantage of e-mail consulting is that you do not need to leave your home or office, or coordinate an appointment with a busy counselor. You may also find that writing out your questions may be helpful in making a problem seem clearer when you focus your attention on it.
How much does e-mail consulting cost?
The minimum fee for an email consult is $50.00 This includes 1/2 hour of our time in reading your email and writing a response back. If your email requires an extended response, we will let you know if the charge will be more than $50.00.
What is "Live Chat" consulting?
"Live Chat" means that we schedule a time to speak with each other via computer through Skype or other Video type consulting programs. This type of consult will allow for a more in-depth discussion regarding your concerns. Also it will allow me to ask you questions and give you feedback instantly. If you prefer a consult using this format please state what day and time would be best for you. (Since I have a busy private practice, I might not be able to accommodate all requests, but I can refer you to someone who might be more available.) If you are using Skype, it's really important that we have a good internet connection.
What is the charge for "Live Chat"?
For each 50 minute "live" online chat there is a $100.00 fee. Chats can also be scheduled for 30 minutes at $50.00 and or $100 for a full hour. Send via e-mail your request for a chat, and which days and times you might be available. You will be e-mailed back instructions for chat consulting as well as an acceptance of one of your times, or you will be given alternatives.
If I live in San Diego can I see you in person?
I have an office in Pacific Beach, so I can be seen in person . I can accept most insurances and Standard Champus at my private practice locations. If you would like to schedule an appointment with me please call 619-857-1355 If you have a question you would like answered, please e-mail your question to me. I would be happy to send you a free reply to any questions regarding my counseling and online services.
Is e-mail or "live chat" considered counseling?
Online counseling is considered experimental at this point. Because a therapist cannot see or hear clients in cyberspace, there are many important clues that are missing using this medium. These visual and auditory clues include, facial expression, body language, and the tone of voice. Therefore, the therapist's perceptions are limited by the written information the client supplies. Because of this limitation, online consulting is not a therapy. Therefore people in need of a therapeutic relationship must seek treatment from a licensed professional within their own community.
When should I seek traditional Mental Health Treatment rather than an Online Consult?

If you are in an abusive, violent relationship.

If you have been seriously and deeply depressed.

If you are having thoughts of hurting yourself (i.e. suicidal thoughts) or someone else (i.e violent thoughts toward others), or psychotic symptoms

If you are a minor (under 18 years old)
NOTE: The conditions listed above are not appropriate for online consults. Calling your local crisis hotline or finding a mental health counselor in your area would be right thing to do at this time. For listings in your area call 411 or look in your phone book for mental health listings.