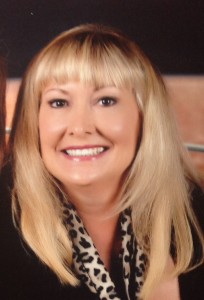 Hello,
Thanks for visiting my website. I will tell you a little bit about myself. First of all I love my work as a counselor in San Diego and I have over 30 years of experience. I was licensed in 1984. I have helped people with a wide variety of psychological & relationship problems, dating help and strategies. Clients often tell me they like how I can get to the root of their issues right away. 
I am blessed to have a career that puts me in touch with the most courageous people. Taking a deep look into ones life and making changes is not for the faint at heart. Taking the first step in seeking help is often the hardest. One of the most caring actions you can do for yourself and for those that love you, is to seek help. I have worked over the years with a variety of psychological issues here are a few listed:
Relationship/Intimacy issues
Marriage/Divorce mediation
Sexual abuse issues
Singles wanting a mate
Depression/Grief therapy
Shyness/Anxiety issues
Dating help
Phobias/Trauma issues
Post-traumatic Stress Disorder
Adult Children of Alcoholics
Anxiety disorders
Marriage Counseling
Christian Counseling
Anger Management
Divorce
Parenting/co-parenting
I am certified in EMDR therapy. I also offer Skype consults for those who have busy lives, and might want to use Skype "live chats" in addition to face to face consults.
I work with people of all religions, however, being a Christian myself, I recognize the unique counseling needs and desires of Christian women and men who want to make sure they are in alignment with God's word as they make changes to better their lives.
If you are interested in finding a counselor, please feel free to email me at JulieMorr@msn.com or phone me at 619-857-1355. I answer my email and my phone calls every business day. I would be happy to answer any questions you might have. If you have been to my website before, you will notice that my site has recently had a makeover.
If you're looking for Christian therapy in San Diego or for a San Diego Christian therapist these professionals provide therapy, psychotherapy & counseling that's sensitive to Christian cultural issues.
I am known to be inspiring, caring and understanding and have good instincts when it comes to helping others. I am happily married for over 30 years now and have 2 grown children. I welcome you to call me to see if I am the right therapist for you.
My telephone number is 619-857-1355 For clients with busy schedules I also offer email consults. Which is a good way to quickly access help, schedule appointments and share thoughts & concerns particularly for clients who like to write. Skype appointments are also offered.
You can follow me on Facebook, by clicking on the blue hyperlink on the left or the icon at the top of this page. I have inspirational quotes, psychological info, and book recommendations as well as articles on my facebook page. Marriage & Relationship Counselor in San Diego.
Getting Help:
Do you want help right away? You can call me or email an inquiry. My email address is JulieMorr @ msn.com or you can phone me at 619-857-1355. I answer my email & my phone calls every business day. I would be happy to answer any questions you might have about my counseling services.
Click here to see what my in person and online clients are saying.
To get started and to request an appointment you can proceed to filling out the Confidential Client Form.
If You Live in San Diego:
I can be seen in person at my office in Pacific Beach, which is close to La Jolla & Ocean Beach. For scheduling appointments please call 619-857-1355. If you are looking for a therapist to help you, be assured you will be treated with compassion and respect. I am actively engaged in the process of therapy to help you.
My office location is a 5 to 10 minute drive from La Jolla, Clairemont, Ocean Beach & Pt Loma. From Mission Valley, University City, & University Town Center, it's about a 15 minute drive.
*If you're seeking a Marriage Counselor in San Diego you'll find that therapists who are trained and licensed in California in marriage counseling & couples counseling also do relationship therapy. As well as work with a wide range of psychological issues that require therapy. Marriage counselors also welcome families for family counseling or family therapy.